Forever make your welding projects easier



Turn your job into a breeze and get yourself the EasyWeld – Adjustable Magnetic Holder as it frees up your hand so you can do better when welding. Apart from that, it also lets you properly measure the angle of the two pieces of metal that you're putting together.
Benefits:
Enhances your level of efficiency. With this tool, you'll be able to quickly measure out the proper angles of whatever you're welding. As a result, a lot of your valuable time will be saved.
Isn't difficult to use. All you need to do is place this on the pieces of metal that are to get worked on and everything will be set. The product isn't technical in any manner and it can be used even by amateurs.
Can be taken anywhere. One of the best things about the tool is that it isn't big and clunky. It's actually designed in such a manner that you can bring it anywhere.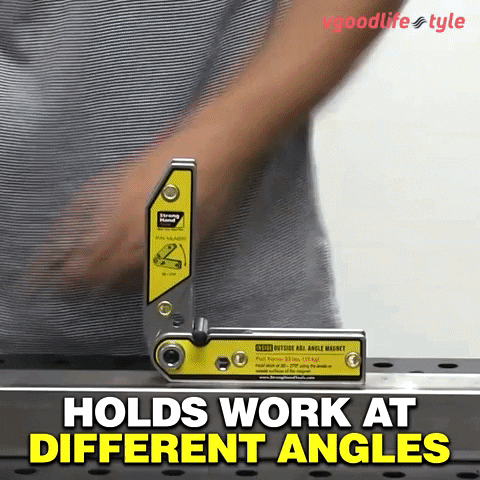 Is incredibly flexible. You'll be amazed at how flexible it is when compared to similar devices as it has the ability to measure angles from 20°-200° degrees.
Product Specifications:
Color: Red and Silver
Dimensions: 120*78*25mm/4.72*3.07*0.98"
Material: Ferrite Magnet, Metal
Angle: 20°-200°
Here's our 5-point promise
Complete tracking information provided updated at every stage of the process till the package reaches your doorstep
Reliable insured worldwide shipping solution (7-16 working days on average) No more missing or damaged packages
5 day money back guarantee If you are not satisfied. we will make it right!
Real humans on customer support help desk Guaranteed satisfactory response every single time
Safe SSL encrypted payment via PayPal (with Paypal Buyer Protection) OR credit cards