Forever stay groomed with this amazing trimmer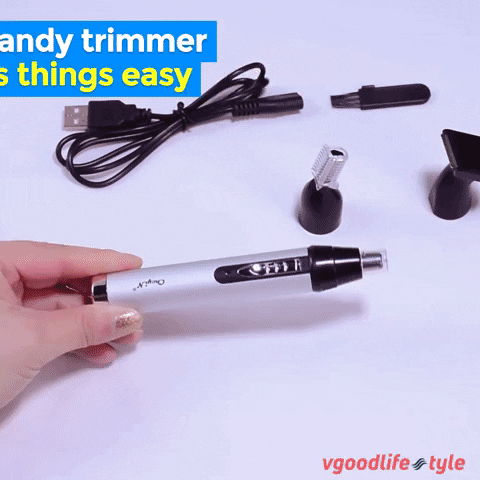 As a man, you'll need a reliable trimer like the MaxTrim All-In-One Men's Groomer which is an all-in-one device that can take care of your nose, eyebrows, sideburns, and ears. With a design that's user-friendly and compact, you'll be able to use it anywhere without any hint of effort.
Benefits:
Charges with a USB cable. You won't need special chargers or batteries as this tool only relies on a standard USB cable to juice up just like most smartphones.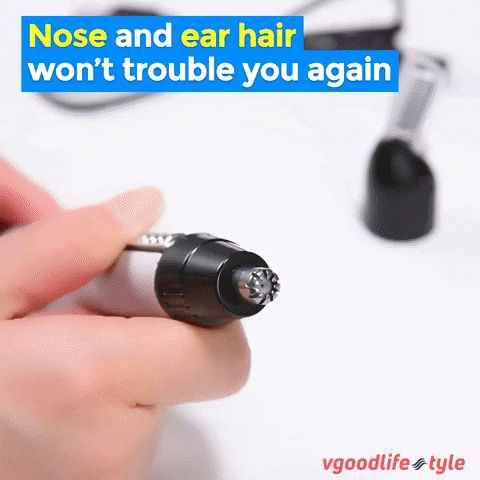 Handles a lot of areas. Unlike typical trimmers that usually specialize in one area, this one has the ability to make short work of your eyebrows, sideburns, along with nose and ear hairs.
Perfect for travelers. If you're always traveling and live a busy lifestyle, this wonderful trimmer is going to be your best friend. It has a compact design that allows it to be brought anywhere without hassles.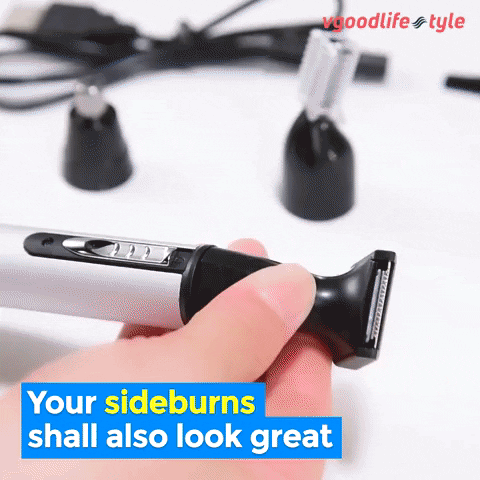 Is very user-friendly. Once you get your hands on it, you'll just have to learn for a few minutes before mastering how to use the device.
Product Specifications:
Package includes: (1) MaxTrim All-In-One Men's Groomer
                                        (1) Sideburn Trimmer Head
                                        (1) Eyebrow Trimmer Head
                                        (1) USB Charging Cable
                                        (1) Cleaning Brush
Charging Time: 8 hours
Operation Time: 60 Minutes
Voltage: 5W
Power: 3W
Color: Black and Silver
Dimensions: 13 x 2 cm / 5.11 x 0.7 Inches
Material: Plastic, Metal
Here's our 5-point promise
Complete tracking information provided updated at every stage of the process till the package reaches your doorstep
Reliable insured worldwide shipping solution (7-16 working days on average) No more missing or damaged packages
5 day money back guarantee If you are not satisfied. we will make it right!
Real humans on customer support help desk Guaranteed satisfactory response every single time
Safe SSL encrypted payment via PayPal (with Paypal Buyer Protection) OR credit cards